Greetings Earthlings! 🙂
So today I'm going to place Netflix's latest original offering 'Atypical' under the microscope.
The series has been widely discussed within the autistic community this week, but in case you haven't heard about it- 'Atypical' is a coming of age series which follows Sam, an eighteen year old boy with high functioning autism as he sets out to find a girlfriend.
You can watch a trailer for the series here:
The series has received mainly positive reviews from critics (Forbes claim it to be the greatest series Netflix has ever made- uh, 'Daredevil' anyone? 😛 ), but some have critiqued the stereotypical nature of the character of Sam.
So what did I make of it?
Show creator Robia Rashid, who herself has experience of autism in her personal life, conducted a lot of background research and hired autism consultant Michelle Dean to review all scripts and cuts- and in my opinion, it shows!
I found 'Atypical' to be a quite enjoyable and endearing series. I particularly enjoyed the coming of age angle, taking us away from the typical child/awkward adult portrayals that we see all too often on screen. It's refreshing to see autism from the perspective of a teenager on the spectrum, a particularly turbulent time in the life of a change resistant autist (even more turbulent if navigated undiagnosed as in my case).
And guess what- the creators didn't resort to savant stereotypes! 😀
Granted, Sam is highly intelligent with an excellent memory, but these traits are subtly infused within the fabric of his personality. I particularly found the acting from lead Keir Gilchrist, who based his portrayal on his experiences with autistic friends, to be quite excellent, especially for an actor of his age.
However, as excellent an actor as Gilchrist may be, many have criticized the show for casting a neurotypical actor in the main role. On the other hand, show creators did feature actor Anthony Jacques (seen on the right below), who is himself autistic. Alas, while described as a "supporting" character in many reviews of the show, he briefly appears in only two episodes.
Nevertheless Jacques' character of Christopher forms a refreshing addition to the cast with his quirky enthusiasm, representing a higher functioning bracket of the spectrum.
Perhaps the thing I enjoyed most about the show was how it focused not just on how autism impacts Sam's life, but it also gave equal screen time to the impacts of autism within his wider social circle. We see the toll that autism has placed on Sam's parents and their marriage, the responsibility that Sam's younger sister burdens herself with and the reactions of friends and others in the community towards Sam.
As much as I personally enjoyed the show however, there were times where Netflix veered towards the stereotypical. For example, I felt that Sam was a little too literal in his thinking/responses:
Zahid (Sam's friend): "I'm taking you to Poon-city!"
Sam: "That's not a real place"
We have our moments yes, but not everything is quite that literal.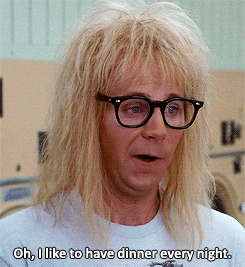 I also found issue with how Sam always speaks in measured monotones- a common autistic stereotype. Whilst, yes, this is characteristic of some within the autistic community, it is not for all. My tone of voice for example can be anywhere from high pitched to a deep drawl depending on the mood I'm in (or an opportunistic head cold 😉 ). This stereotype crops up time and time again in on screen portrayals and it is really starting to bug me! 😛
Once again as I watched this show, I felt as though I were seeing yet another carbon copy autistic person dance across my screen. The show talks about neurodiversity, but the character of Sam is, to my eye, far from diverse.
Perhaps Netflix would do well to feature an autistic female lead if the show is renewed for a second season.
All in all, 'Atypical' is a mostly enjoyable affair so check it out if you have a spare 4-5 hours for a weekend binge watch 🙂
Aoife