Greetings Earthlings! 🙂
This week we're going to talk about something that effects approximately 75% of autists- Echolalia.
I know, I know, it's a mouthful- but echolalia is actually quite simple:
Echolalia is the meaningless repetition of noises, words or phrases immediately after their occurrence (although sometimes this can be delayed).
Derived from Greek echo, "to repeat," and laliá, meaning "talk" or "speech," Echolalia is an automatic and unintentional behaviour.  In most cases Echolalia is used in an attempt to communicate, practice or even learn language. In fact, Echolalia is part of normal development- every child experiences Echolalia when they learn a spoken language.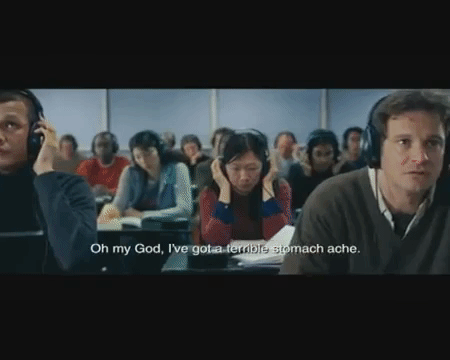 However, whilst "normal", this behaviour can persist for longer in autists.
But why might this be?
Psychologically speaking, Echolalia is considered by some to simply be a repetitive or self-stimulatory behaviour in autists (as some experience this behaviour only when they are stressed), however, the general school of thought is that it is a communicative behaviour. Imitative behaviour is an essential part of social learning. As autists struggle so much socially, this imitative behaviour can act as a tool to help improve their social skills.
I've certainly exhibited such imitative behaviour during my formative years. For example, I somehow got it into my head that in my final year of primary school I needed to practice my swearing so that I would better be able to fit in when I made the jump to secondary school! 😬🙈 Wasn't especially successful- sure I could swear like a sailor, buuuuuut it didn't do much to improve my social skills or status (but I suppose I sounded a little less like a walking thesaurus for a change! 😛 ).
On the biological side of things, much of the physiology of Echolalia remains to be explored, however, one study indicates that the ITGB3 gene (which carries the information for β3 integrin- a cell membrane protein that will interact with other proteins to trigger a number of biochemical reactions in our cells) seems to link autism and echolalia.
There we have it now Earthlings I hope you enjoyed this post! 🙂
Have a lovely weekend everyone! 😀
Aoife