Greetings Earthlings! 🙂
Leading on from previous posts about shutdowns and meltdowns, today I'd like to discuss the "autistic burnout".
So what exactly is that when it's at home?
Autistic burnout (also known as "autistic regression") happens when an autist has maxed out their capacity to mask and to socially cope following a period of prolonged stress (such as major change, attempting to be "normal", poor self care etc.). This triggers a shutdown like state where the autist can become "more autistic" and is often unable to utilize the skills they have learned to cope- the mind is so exhausted that the autist no longer has to energy to try to overcome their difficulties.
Some people have even reported that these skills did not come back at all after recovering from a severe burnout- hence the name autistic regression.
From a scientific perspective, the autistic burnout has not been explored as of yet on a medical level, however, there is much discussion of burnout within the autistic community.
Thankfully I have not really experienced such a full on burnout, but I have circled the drain a few times. When you're particularly under pressure from doing too many things at once, sleep deprived, dehydrated, hungry etc., that's when the mask starts to slip. In times like these I have felt much more symptomatic than normal, causing me to snap or say inappropriate things and act more eccentrically than I ordinarily would. It's as if a part of your brain switches off to keep from overloading- and that part seems to be the one that controls our cloaking device, like the faulty invisibility booster on Arthur Weasleys flying Ford Anglia!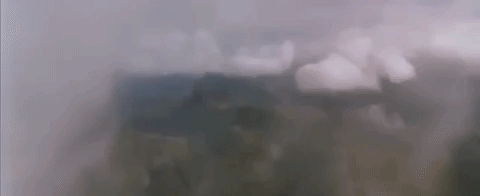 So how can burnouts be avoided?
Much in the same way as meltdowns and shutdowns 🙂
As I have discussed in a number of previous posts, the key things to remember are:
Self Care– Stay hydrated, get plenty of snacks, get lot's of sleep etc.
Utilize stress busters– Find respite in hobbies, in exercise, specialist interests or relieve stress through stimming
Take a break– If a situation is taking it's toll, take a step back. Leave the room, take a holiday (if work related) or go outside for a walk; time in solitude to decompress and reset can be particularly helpful 🙂
Here's a useful chart from the Autistic Women's Network summarizing autistic burnout:
Hope you enjoyed this post dear Earthlings! 🙂
Remember to make time for you this weekend 😉
Aoife