Greetings Earthlings! 🙂
Leading on from my previous post on echolalia, this week I'd like to briefly discuss the phenomenon echopraxia.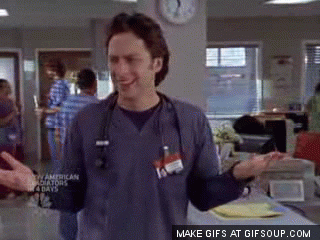 Yes I know, it's another mouthful, but what exactly is echopraxia?
Echopraxia (also known as echomotism or echokinesis) is a type of tic disorder characterized by involuntary imitation of another persons actions e.g. waving a hand, touching your nose, kicking something, even facial expressions. Echopraxia is one of the core features of Tourette's syndrome, however it has also been found to occur in ASD's. It is often paired with echolalia, but it has been known to occur independently in autists.
I know what you're thinking- imitation of actions is critical to early development in childhood and perfectly "normal" behaviour, so it seems like echopraxia might be reading into things too much. However, when this behaviour persists and becomes reactionary rather than a learning tool, then it can be viewed from a pathophysiological perspective. As such, it can be very difficult to diagnose this behaviour in children.
So what does the science have to say about echopraxia and autism?
There's very limited research in this area, however experts believe that echopraxia is related to damage or dysfunction within the frontal lobe known as the action cortex of the brain- an area that is often implicated in autistic behaviours. Other's have theorized that abnormalities in the mirror neurons located here may be responsible.
Nope, I'm afraid mirror neurons are not quite this exiting- mirror neurons are in fact a particular type of nerve cell that fires when a person or an animal acts and witnesses another person complete the same action. This type of behaviour has been particularly observed in primates, giving new meaning to the phrase 'monkey see, monkey do'.
In general, echopraxia is considered harmless, however if it starts to interfere with social functioning, then behavioural modifications, medications and psychotherapy are possible treatment options 🙂
Hope you enjoyed this post dear Earthlings! 😀
Have a lovely weekend!
Aoife