Greetings Earthlings! 🙂
So this week I'm just going to expand a little bit on something I've briefly talked about in previous posts– autism and sensitivity to colour.
Yes- I know it sounds like a silly thing, but colour sensitivity in autism is real!
Thankfully I have no such issues with colour (I'm all about that rainbow! 😀 ), but many autists actively gravitate towards a particular colour and/or actively avoid other colours. Autists have been known to eat only white coloured foods, or to only play with toys of one particular colour for example.
You can see this avoidance behaviour quite comically in the film 'My Name Is Khan' where the title character sees a man in a yellow top and awkwardly turns around to walk in the opposite direction to him! 😂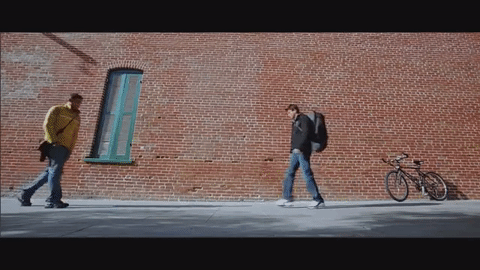 But is there a scientific reason for such an unusual behaviour?
Due to some of the structural abnormalities in an autists' brain, difficulties in sensory processing and the integration of this sensory info can cause colour sensitivity, as autists will often detect colours with higher intensity than neurotypicals.
The colour yellow has been particularly known to trigger this behaviour in boys with autism as studies show that they really struggle to process this colour. Scientists think that this may result from a sensitivity to luminance in autists. Alternatively this may occur as yellow is one of the most heavily sensory loaded colours (it's the brightest colour in the visible spectrum), as it engages multiple colour detection cells (called cones) in the eye. Furthermore yellow has been known to be the most fatiguing colour to the eyes which could explain why sensitive autists avoid it.
From a psychological perspective, yellow has been known to increase a persons temper, and babies who are exposed to yellow rooms tend to cry more (will have to find another gender neutral colour when the time comes so! 😛 😂). Yellow is also associated with danger/acts as a warning in the animal kingdom (i.e. bees and wasps). This is also true for fluorescent vests and street signs, which could also potentially trigger avoidance behaviour in the autistic brain!
Hope you enjoyed this 'colourful' post dear Earthlings! 🙂
Have a great weekend! 😀
Aoife