Greetings Earthlings! 🙂
This week I'd like to talk about a book that I've been meaning to discuss for quite some time- 'The Curious Incident of the Dog in the Night-time' by Mark Haddon.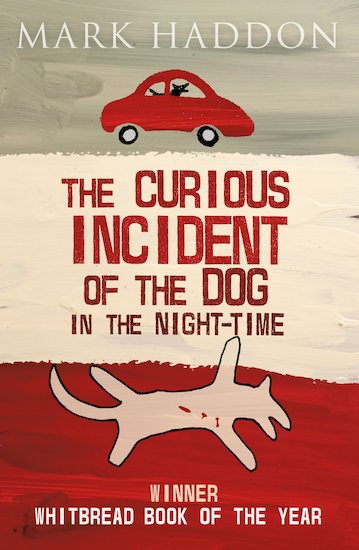 If you haven't read the book (or seen the stage adaptation), 'The Curious Incident of the Dog in the Night-time' is a mystery novel, centering on a teenager named Christopher as he investigates the murder of his neighbours' dog Wellington. Christopher describes himself as a "mathematician with some behavioural difficulties". Whilst Christopher does not discuss a specific diagnosis, the book's blurb refers to Asperger's, Autism and savantism and is often considered one of the most popular novels featuring autism. Interestingly, Mark Haddon only did some cursory reading about Asperger's in preparation for the novel as he did not want to put Christopher in any particular box given the broadness of the spectrum. He has even said in interviews that he now regrets that Asperger's was mentioned on the cover of the book and subsequent editions as he regularly get's calls from people who perceive him as an expert and would like him to give talks about Asperger's.
With this in mind, how close to the mark is the books depiction of autism?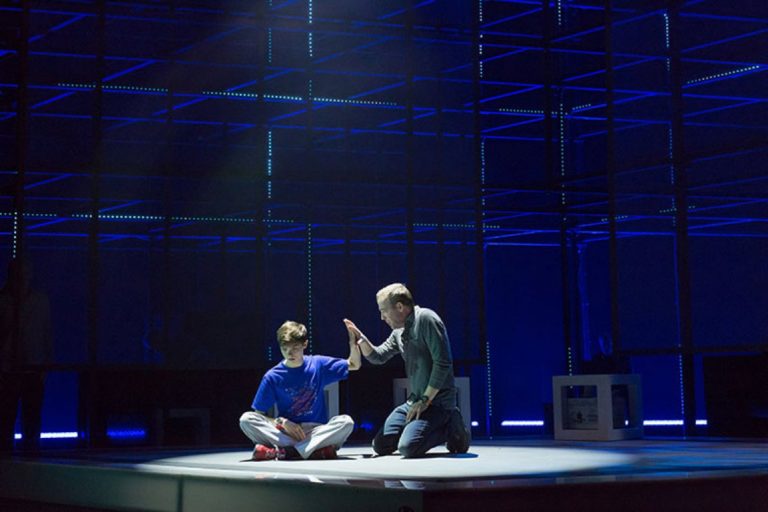 The book hits a lot of the common autistic traits dead on with literal thinking, mind blindness, sensory issues, struggles with social cues, colour sensitivities, and one of my personal favourites, Christopher's tendency to separate foods on his plate. As I have discussed previously, I vividly recall reading about Christopher arranging his food so that it didn't touch on his plate, and remarked to myself about how much that sounded like me, but laughed it off as it was the only trait I identified with in this book! Who would have known that 10 years after I first read that story, I would find myself getting an autism diagnosis! 😛
To this day, there is one thing that has always plagued me about this book (which is saying something given that it's been about 15 or 16 years since I read it!), and that is the way that Christopher speaks/writes. His tone of writing was very simplistic, which from a literary and character point of view was a useful approach to take, however, Christopher's use of language didn't really add up from an Asperger's perspective.
A line that I have never forgotten (as it irked me soooo much from a grammatical perspective), was Christopher's reference to people as "doing sex" not "having sex" (and the phrase was used multiple times). This poor use of English wouldn't generally be accurate for people with Asperger's as one of the most common traits is an unusual tendency towards more formalized and sophisticated language, often from a really young age. This is why aspies were nicknamed "little professors" in early research. The vast majority of aspies are quite verbacious (you may have noticed my own proclivity towards the use of big words in many of my posts 😉 ), so Christopher's self narrated exploits in the book don't exactly equate to how a real life aspie might narrate their story.
I was further irritated by Christopher's mathematical and savant like traits (so many autists out there just once would like to see someone that's terrible at maths in a literary/film setting!), however, in light of the fact that Mark Haddon based this character on two people that he knew and had set out to make his character a mathematician without Asperger's fully in mind, I suppose the book could be forgiven for taking artistic (or should I say "autistic") licence.
Moreover, several medical professionals that have reviewed the book have praised it highly and deemed it an essential read for anyone with an interest in the autistic spectrum. If it's good enough for them, it's good enough for me!
All in all, the book is worth a read, and a surprisingly good depiction of autism given that this was not the author's direct intention! It may not be what I would personally consider to be the most accurate of depictions of Asperger's, but given that it's one of the few popular fiction books to feature a main character with autism, it get's brownie points for that 🙂
Hope you enjoyed this post dear Earthlings! 🙂
Have a lovely weekend,
Aoife