Greetings Earthlings! 🙂
Did you know that between 75 and 85% of people with autism cannot find/maintain employment, despite many being highly educated?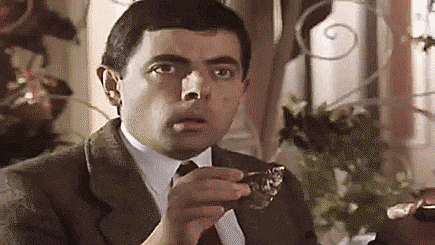 Shocking statistic isn't it?
But why is it so?
Most of us have a strong desire to work and the qualifications to boot, but what we lack are the skills to navigate the workplace and or the interview process.
For many people with autism, the interview is perhaps the most difficult part of the employment process. Unexpected questions can throw us, social niceties can go over our heads, eye contact is a struggle and repetitive movements are often hard to control. We like structure and routine, things we can control and predict; interviews take us out of our structured comfort zones. All these difficulties coupled with the mere mention of the 'a' word sadly may see your CV dropped to the bottom of the pile.
Of those lucky enough to get over the hurdle of the interview, further problems may lie in navigating the workplace itself.
The workplace can be overwhelming for the best of us, but for an autist, this can be even more so. Noise levels and repetitive sounds, the pressure to reach deadlines, the unappetizing smell of your co-workers lunches (whenever someone has fish at work it's a real struggle for me to hold back my gag! 😛 )- it can be a sensory smorgasbord, not to mention the potential social issues! Some days it just takes all your strength to hold back a meltdown.
Most employers do not understand the needs of an autistic employee, and as such we may easily fall off the career ladder- and not just for reasons of poor coordination! 😛 😉
However, the tables are beginning to turn for the better in terms of making the workplace autism friendly- in fact many companies are now specifically seeking to employ autists to mine our oftentimes untapped skill sets.
But while we wait for the rest of the working world to catch up, here are a few things that you can do to better help you to thrive in the workplace:
Talk about your struggles– shoving it deep down isn't going to do any good! Talk to someone when you're feeling under pressure at work- trust me you'll feel all the better for it
Know your limits– if you feel a task is getting on top of you, or you want to jump out of your seat with antsy frustration, take a break- have a snack, go to the bathroom, have an early lunch, or if the company allows it, a quick scroll on your phone. When you feel that overwhelming tidal wave approaching, get out of it's way; don't let it take you down
Take care of yourself– get enough sleep, stay fed and hydrated. In my experience the combination of exhaustion, hunger and or thirst with the added stress of a tough work task can run the risk of meltdown. Get to bed early, keep snacks and a drink nearby and work will be much easier to cope with
Get involved in the work social scene– now I know this one can be troublesome when social anxiety rears it's ugly head, but making the effort to engage with your co-workers will really help. Many times I've forced myself to go to social work gatherings entirely out of my comfort zone and barely knowing the people that would be there, and you know what? It helped me make some brand new friends and put a fresh spring in my step 🙂
I'll delve into more of my tips and tricks for finding and maintaining employment in a later post 🙂
Enjoy the weekend everyone, be sure to get that Christmas shopping done on time (I may or may not have finished mine a couple of weeks back…#organized! 😛 )
Aoife