Greetings Earthlings! 😀
As many of you may know, I love to read, and so I was delighted to be offered the opportunity to read an advanced copy of 'My Autistic Fight Song' by Rosie Weldon.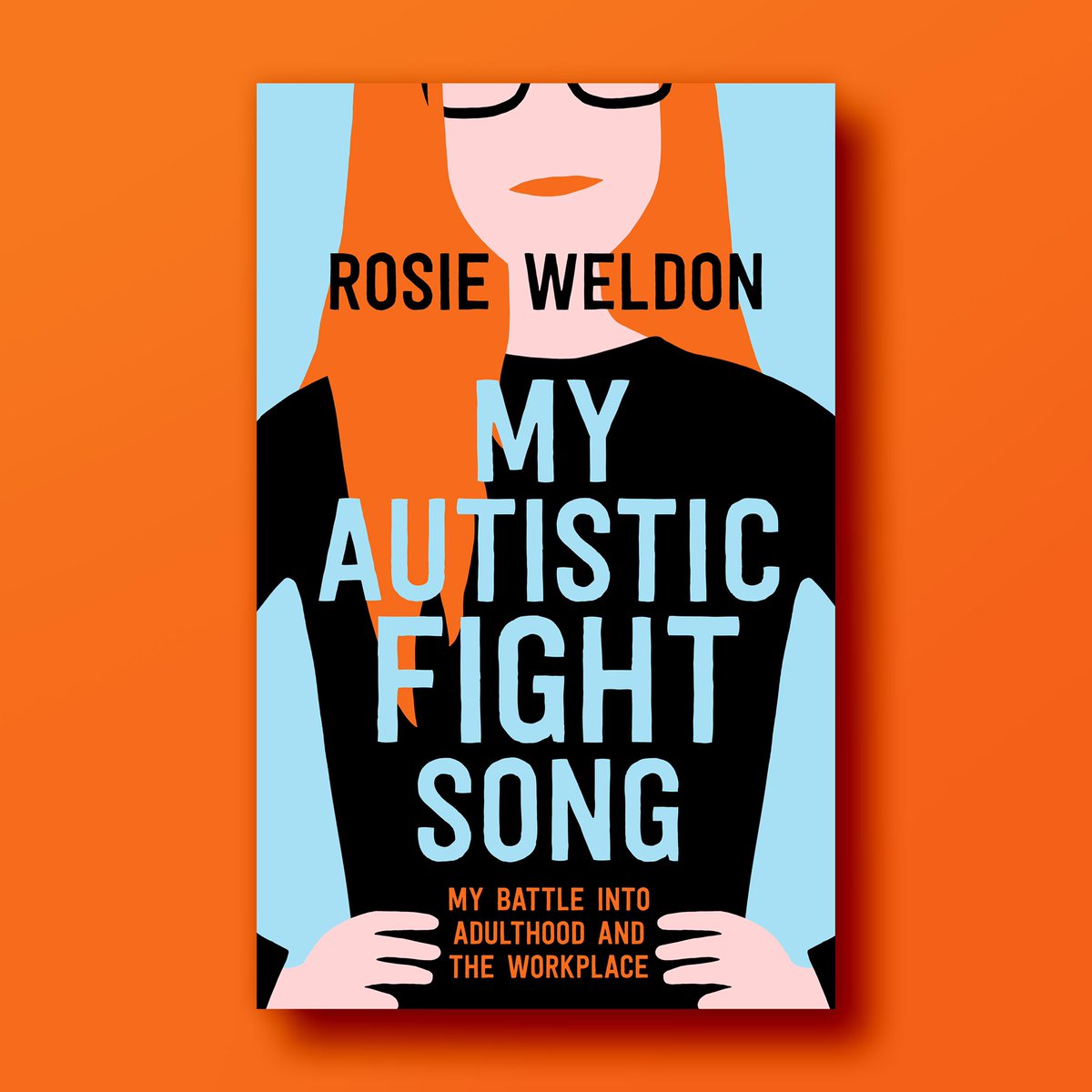 This enticing memoir charts Rosie's journey through higher education, her autism diagnosis and her struggles in the workplace as she strived to achieve her dream of becoming an accountant.
You can find a trailer for the book here on Rosie's Youtube Channel:
So what did I make of the book?
Reading this book was a very interesting experience for me as someone who has yet to engage with another female autist in the flesh. I've read many abridged accounts and watched many interviews with other female autists, but this was the first time I really was given a raw insight into the mind of someone other than myself.
In some ways I could have been reading my own story. My experience of autism has been significantly milder, but yet many of our experiences align. Both diagnosed in our twenties, both encountered challenges with social anxiety, both found comfort in music, Harry Potter and the confines of a secluded bathroom stall. It was fascinating to see into Rosie's thought process, her thinking so often mimicking my own- growing up, it would have been nice to have come across this book to let me know that I wasn't alone, that I wasn't so different after all.
Perhaps most interesting was Rosie's experiences of the workplace. As I have discussed previously, only a small percentage of autists find full time employment. Rosie's perseverance in the face of adversity in the workplace was inspiring. She was fiercely determined not to be another statistic, and this determination made her dream of being an accountant a reality.
It was also most heartening to see the support that Rosie received from her employers along the way- they did not see her autism as a challenge and instead found ways to work within her comfort zone, such as moving noisy machines to a different room. Having struggled in the workplace myself in a role where I was not adequately supported, I'm glad to see that not all employers see autism as a burden.
For anyone looking for an insight into the mind of a female autist, "My Autistic Fight Song" is the perfect bedtime read 🙂
Rosie also has her own blog where she talks about autism which you can check out here: https://www.rosieweldon.com/
If you'd like to read 'My Autistic Fight Song', the book will be available to buy from April 1st (conveniently timed for Autism Awareness Month) 🙂
Hope you enjoyed this post dear Earthlings! 😀
Enjoy the weekend!
Aoife