Greetings Earthlings! 🙂
This week I'd like to talk about a book that was recommended to me by several people around the time of my diagnosis (most notably by my grandmother, the name pressed into my hand on a folded piece of notepaper as if my diagnosis were a state secret!😂)- Graeme Simsion's 'The Rosie Project.'
'The Rosie Project' tells the story of Don Tillman, a genetics professor that struggles with social interaction, who creates a questionnaire to determine the suitability of potential female romantic interests (something that he calls 'The Wife Project'). In the process, he meets Rosie, a completely "unsuitable" candidate with whom he strikes up a friendship, helping her to track down her biological father ("The Father Project"), and falling in love along the way.
Fun fact about the book- a former colleague of the author did in fact create a "Wife Project" questionnaire just like Don (however, as far as he knows this worker was never diagnosed as autistic)!
You can find a trailer of sorts from the author here where he talks about the book and the challenges of translating it for other countries:
It's an endearing, unconventional love story, but how does it's depiction of autism fare?
Unlike 'The Curious Incident of the Dog in the Night-Time', the book was never explicitly linked to autism in the blurbs, however, many agree that Don is on the spectrum. His logical thinking, strict routines, social awkwardness, his intellect (here we go again 🙄) and struggles with emotions are highly indicative of Asperger's syndrome, albeit somewhat stereotyped traits. Moreover, Asperger's and it's symptoms are directly discussed by Don multiple times throughout the book, but Don never explicitly reveals whether or not he has been diagnosed with it- a clever move by the author as it infers the diagnosis, without accountability for any potential misrepresentation.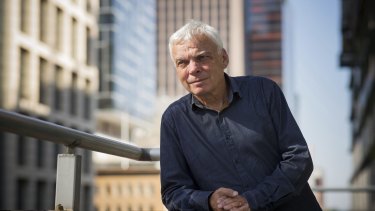 Author Graeme Simsion in 2019
Nevertheless, the book delivers the highly positive message that autists are not just capable of love, but of also being loved in return- and by neurotypicals no less (shock, horror! 😛 ), and I would highly recommend a read of it 🙂 .
In preparation for this post, I recently discovered that this book is part of a trilogy, so I will definitely be checking these out and will write about them in the near future.
Hope you enjoyed this post dear Earthlings! 🙂
Enjoy the weekend!
Aoife