Greetings Earthlings! 🙂
This week I'd like to discuss an Australian documentary series that I recently watched on Netflix called 'Love on the Spectrum'.
So what's it about?
As the title suggests, the documentary follows several young adults on the autistic spectrum as they look for love, many venturing into the world of dating for the first time. The show also features some recently engaged autistic couples discussing their experiences of love on the spectrum.
You can see a trailer for the series here:
So what did I think of the series?
As I've discussed in previous posts, the path to love isn't always the easiest for an autist. The search for love can be difficult enough for neurotypicals, but throw in sensory issues, social awkwardness, mind blindness and difficulty reading social cues however, and dating becomes a lot more complicated. The show-creator's did a great job of accurately conveying these struggles to the public. Too often we're told "if you made more of an effort", "if you did this, said that etc." you would have no problems finding love, but the reality is far more complicated.
It was heartening to see my fellow autists putting themselves out there, taking a chance on finding love when so many deem us "unlovable". While some autists are content with the single life, the vast majority of us want to find love, so it was great to see this stereotype blasted by the show.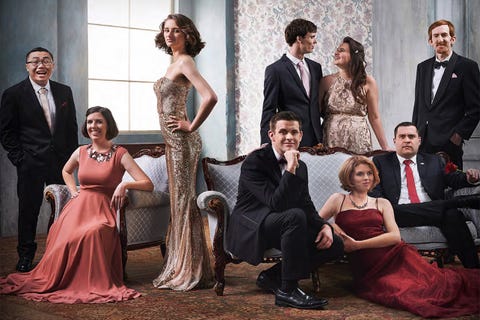 On the other hand, I did feel a little ill at ease with the documentary at times. Dating can be extremely stressful, and I often felt that the ever present camera crews may have made the experience more difficult than it had to be. I know if it were me, the combination of first date awkwardness and the knowledge that my every move was being recorded (and judged) would have made me very uncomfortable. There was a lot of hovering during the dates, and I felt that producers weren't as sensitive as they could have been to the needs of their subjects- it just felt like there was a real lack of emotional intelligence on their part (which is ironic given how many neurotypicals have told me I need to work on mine 😛 ).
I also felt it was a little bit odd that the producers only sought to set up the autists with other autists, or with other people who also had some form of intellectual disability. Many autists find love with neurotypicals, so why not feature them in the dating pool? I understand that for many on the spectrum it can be easier to date a fellow autist, especially given that they might better understand you, but for me the documentary just gave off the vibe that autists should only date "their own kind." Perhaps if future seasons are planned, it would be useful to set up dates with greater neurodiversity, like in the British TV series 'The Undateables.'
All in all however, this quirky series was a delight to watch for the characters alone- it was so nice to just see these autists bouncing around, completely comfortable just being themselves. We could all learn a lot from them 🙂
Hope you enjoyed this post dear Earthlings! 🙂
Have a lovely weekend!
Aoife