Greetings Earthlings! 🙂
For a change today, I'd just like to write a quick post for all of the autism parents out there.
I recently received an email about special needs parenting and it got me thinking about 'autism parents'. How they must be feeling, the difficulties they face, the struggle to understand, teach and support their child. They really should be called 'awesome parents'- I certainly didn't make life easy for mine! 😛
Autism is not the easiest of diagnoses for a parent to hear, but there are many simple ways that you can support your child. Granted, I'm not an autism parent, but as someone who has been on the other side of the fence, I'll do my best to give you my top tips to support and encourage your child 🙂
Educate yourself– Read, read read! Understanding is key to helping your child. A mechanic can't help your engine if he doesn't know how it works first.
Don't believe everything you read–  You'll quickly learn that one size does not fit all when it comes to autism. Each case of autism is different, every autist will have different needs and experiences to the next. The advice and experience of others can be useful, but remember to take everything with a pinch of salt.
Try to put yourself in their shoes– The world is often alien to us, we don't always fit in or understand it's ways. We don't mean to act weird or meltdown and cause trouble, but oftentimes our brain has other ideas. Try to understand how we see the world before you judge us too harshly 🙂
Know their limits, but don't limit them– This can be a challenging balance to strike. As I have discussed previously, we should endeavour to understand the capabilities of autistic children, but we must not use autism as an excuse– explanation yes, but never excuse. When we repeatedly excuse an autists behaviour, or tell them they "can't" do something, we keep them from reaching their potential. For example, as a child, I could not seem to master the humble skip. Had my parents told me to give up due to my coordination difficulties, I would never have overcome this struggle- and would have looked pretty stupid in school shows where such simple choreography was the cornerstone of many a dance number! 😛 😉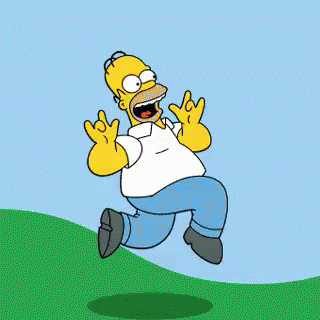 Never underestimate the power of small victories– whether it's getting your child to wear a bra, tie their shoelaces or a mastered skip, sometimes it's the little steps that can have the greatest impact. Had I not overcome my seemingly left feet, I would not have discovered a love of dance, never danced on stage or gone out to clubs. Without this small victory I would never have gone on to help choreograph my school play or even teach dancing to kids as a teenager! The victories seem small, but they just may be the tip of the majestic iceberg lurking underneath 🙂
Accept the A-word– Acceptance is at the heart of supporting a child with autism. Without this, they can never truly fulfill their potential. There's no use in burying your head in the sand. We won't grow out of autism, we need to accept and grow around it.
Always remember:
So there you have it Earthlings- my top tips for supporting a child with autism. However, like I said, I can only speak from my experiences of autism, so here are some other helpful advice links on more specifc ways to support autistic children:
At the end of the day Earthlings, armed with a little bit of knowledge, understanding and most importantly love- there's no better way to support your child 🙂
Aoife