Greetings Earthlings! 🙂
In continuation from the previous post exploring curiosity and autism, today we're going to take a look at impulse control in autists.
Many people with autism report issues with impulsivity.
All my life I've struggled with this issue. Too often I've felt like Didi in 'Dexter's Laboratory', dying to know what the button will do and being unable to keep myself from pushing it! 😛
As a child I was highly impulsive. I never knew when to stop eating, would impulsively give up on a book halfway through in favour of another (at one point I had 9 books on the go!)  and when overwhelmed I would often try to run away.
During one particularly interesting meltdown I began to impulsively throw all items that my mother had given me out of my bedroom window (which is a storey high I might add), whilst my sisters in the room below gleefully retrieved them, each determined to claim ownership…Clear example of black logic at work! 😛
So why do we struggle with impulsiveness?
Impulsivity in autism can be explained by deficits in what is known as executive functioning.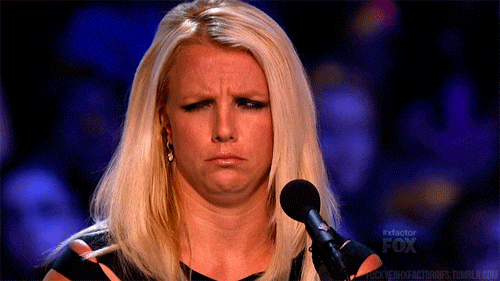 Don't worry- it's not as complicated as it sounds! 😛
Executive functioning is simply a broad umbrella term referring to the mental processes involved in cognitive, physical and emotional self control. Examples of executive functions include planning, memory, cognitive flexibility (the ability to adapt thinking to new and unexpected situations) and most importantly response inhibition– aka the ability to suppress unnecessary or inappropriate actions.
But what causes these deficits in executive functioning?
Many autists also suffer from attention deficit disorder (ADD) or attention deficit hyperactivity disorder (ADHD), both of which have an effect on executive functioning and impulsivity. I'll explore these disorders at a later stage 🙂
Experts believe that ASD's share a common genetic basis with ADD and ADHD, indicating that genetic mutation may be at the heart of these deficits in executive functioning.
Impulse control can be quite challenging at times (it's a real struggle not to run squealing to every single puppy I encounter for a cuddle! 😛 😉 ) but as I always say, it is by no means a cause for despair. You will eventually learn control with time 🙂
Granted I can still be quite impulsive at times- feeling the urge to curl up asleep on the floor like a dog in company (an urge I feel quite a lot! 😛 ), wondering what it would feel like to step on hot ash/coals or wanting to draw designs all over my face with makeup; the difference being that now I am able to choose whether to ignore or act upon an impulse 🙂
Well…for the most part! Still haven't fully cracked compulsive eating…or maybe I just don't want to! 😛 😉
Enjoy the weekend everyone! 🙂
Aoife