Greetings Earthlings! 🙂
I know what you're all thinking, she's lost it- what on earth has autism got to do with climate change?!
Well, nothing really, but what I'm referring to is the impact of the recent Lancet report about the need to change our eating habits to stave off climate change and it's potential impacts for the autistic community. If you've been living under a rock and haven't heard about the report you can check out the paper here:
https://linkinghub.elsevier.com/retrieve/pii/S0140673618331799
or alternatively here's a handy little summary news report:
https://www.irishtimes.com/business/agribusiness-and-food/meat-consumption-must-drop-by-90-to-avert-climate-crisis-report-warns-1.3760363
The bottom line of the report- we need to reduce our meat consumption by 90% and significantly increase our consumption of fruits, vegetables, nuts and beans to achieve our daily recommended caloric intake (18 times as much dry beans, soy and nuts in fact! 😲)
As a scientist, I'm all for finding ways to reverse the impact of climate change,  however, I have found this report quite infuriating!
I haven't really talked about food too much as an issue on this blog (mainly because it's a subject that's going to take some time to write about!), but food issues are perhaps my biggest struggle. Troubles with textures, tastes, smells- it can be a nightmare sometimes; but if the Lancet report is to be taken seriously, my nightmare has only just begun!
I'm a real meat lover, and vegetables for me mainly consists of baked beans and the old Irish favourite potatoes (some stereotypes are based in fact after all! 😛 😉 ). If this report is to be seriously considered, this would restrict my daily intake of chicken (my staple) to 29g or the equivalent of one and a half chicken nuggets. Worse still for my beloved potato the Lancet recommends 50g or 39 calories of potatoes per day- roughly a quarter of a medium-sized potato!
So basically if we start to crack down on these foodstuffs, I'll be living on fresh air and sugar- I'll have a killer figure for sure, albeit with a side of diabetes 😛
What I am most concerned about is the larger autistic community. My food issues are mild in comparison to other autists-what about the poor struggling parents who's child will only eat the same meal day in day out, or will only eat McDonalds or foods of a particular colour? Has no one stopped to consider the struggles that these recommendations will bring?
Don't even get me started on the implications for those with food and nut allergies, of which a high percentage of the autistic community suffer from!
The agricultural industry in Europe is responsible for a mere 10% of our carbon footprint whereas our energy consumption stands over a whopping 80%! Why must our food habits change when our energy consumption is so staggeringly high?
It beggars belief that the medical community would think that such a radical overhaul of our eating habits is our best option in the fight against climate change.
What we really need are cleaner fuel alternatives, better range of and services for hybrid cars, and better public transport systems for rural communities (a huge issue here in Ireland- if you don't have a car, rural life is extremely isolating. Where I live one would have to walk for 45 minutes to get a bus to the nearest town!) to cut down our carbon footprint. Or if someone could invent apparition from Harry Potter that would also work pretty nicely too 😛 😉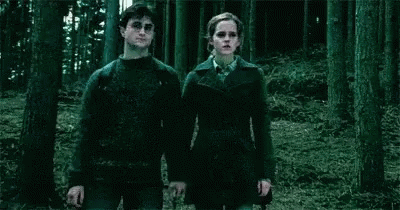 Hope you enjoyed this post dear Earthlings! 🙂
Have a wonderful weekend!
Aoife