Greetings Earthlings! 🙂
Ah, live music! There's nothing I love more than a decent rock concert!
"But wait- wutt?! 
You're autistic! Surely you can't enjoy a loud, flashy, crowded rock concert?!"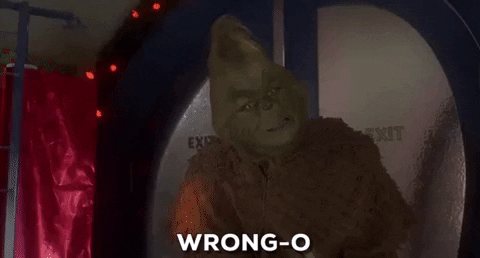 Plleeeeeeeeeeeeeeease! 😛
What do I always say? No two autists are alike!!!!
Sure, sudden noises can make me jump, but in actual fact I love the noise! I relish the chaos of alternative rock! The vibration of the music through your body, the bright lights, the pyrotechnics, the showmanship- it's really hard to beat a decent concert.
That being said, my love for gigs has not come without it's challenges.
At my very first gig (Paramore's Brand New Eyes tour, 2009), I suffered both a meltdown AND a shutdown! The crowd made me very unsettled and uncomfortable moshing during Paramore's opening number, so I spent the remainder of the concert on the sidelines crying and alone! 😛 We subsequently almost missed our bus home, the stress from which brought on a shutdown.
Certainly a memorable and eventful night! 😛
Indeed, concerts can be overwhelming for both neurotypical and neurodiverse alike, but that does not mean that a concert can't be an enjoyable experience. It's all about finding what works for you 🙂
Here are my tips for finding comfort at a concert:
Outdoor vs indoor venues: This is one that I'm learning the hard way. Outdoor gigs, whilst a little easier on the ears than indoor venues, can be a real mixed bag in terms of enjoyment. Crowds are bigger, snagging a good vantage point can be tricky and security have far less control over crowd behaviour. I spent much of my last gig being kicked in the back by a girl sitting on her boyfriends shoulders. Take my advice- choose indoor gigs for your favourite artists.
Choose seating– After my first "pit" experience, I have made a point of always choosing to pay a few euros more for a decent seat in large arenas. This way you avoid strangers touching you, claustrophobia, tall people, reduce exposure to potentially unpleasant odours (outdoor gigs are a real pain if you hate smoking as I do) and prevent being unexpectedly hit by stray "balloons", flying glasses of beer and, on one random occasion, black nail varnish! Don't you just miss the emo kids of the mid noughties? 😛
Alternatively, if you'd rather be closer to the action, smaller venues (< 2000 capacity) generally offer more comfortable standing experiences. Crowds are spaced out more and are better behaved with security always close at hand 🙂
Sunglasses-Not as crazy as it sounds I promise! Sunglasses are my best friend as they really help to take the edge off bright lights. I've even been known to wear them on a night out in the club on occasion! Don't worry about what other people think- it'll be dark and everyone will be too focused on the stage to notice 🙂
Earplugs– This one may seem a little bit counter productive, but lot's of people do it. Loud music is part and parcel when it comes to gigs, but sometimes the noise can be a little excessive. Take my most recent concert just last week. I was standing in front of a girl who insisted upon screaming every 5 seconds for 2 and a half hours- not like your average fangirl, but a murder victim (the kind of piercing scream that makes you jump every time you hear it)! Quite frankly, she's lucky she wasn't my murder victim! 😜😂 I was rather envious of a nearby concertgoer for having had the sense to bring a pair!
So there we have it, my top tips for managing autism at a gig!
As I always say, you should never allow an autism diagnosis to hold you back- if you can't climb the mountain, there's always a way around it 🙂
So rock on dear Earthlings! 😉
Aoife