Greetings Earthlings! 🙂
This week I'd like to talk about an autistic character in the British medical TV drama 'Holby City' that I have been following for a few years now- Jason Haynes.
One of the really special things about this character is that Jason is portrayed by actor Jules Robertson who has Asperger's syndrome – the first autistic actor to have a recurring acting role in a BBC TV show! Jules has been playing Jason on and off again since 2015 and has proven very popular with both his co-stars and the audience. His portrayal has been praised by several autism charities in the UK and Jules has even been nominated for a BAFTA for his acting work.
You can see Jules in action as Jason in this behind the scenes video:
Over the years the writers have really developed Jason's character to highlight how much can be achieved when autists are properly supported. When he first appeared in the show, Jason was very literal, and needed full time care. Over time, he get's a job as a hospital porter, get's a girlfriend (who also has Asperger's) and they have a baby and get married living completely independent lives, really challenging the stigma surrounding what autists can and can't do.
I always get great enjoyment out of any episode that Jason appears in (he get's some great one liners!). It's a pleasure to see such a truthful portrayal of autism. Whilst Jules may not have some of the same issues in real life as Jason does, nevertheless he lights up the screen, fully able to be his true autistic self.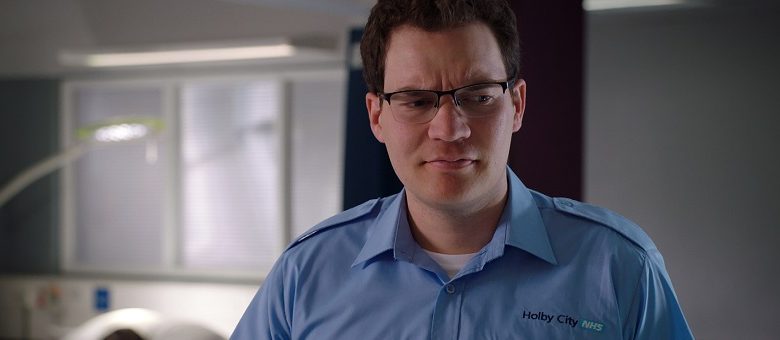 None of this would have happened were it not for producer Simon Harper who fought hard to have an autistic actor play Jason to avoid another cliched Rainman-esque portrayal of an autist. Minor accommodations are made when Jules is filming such as encouraging a calm set and preparing the scripts further in advance than would be the norm for him, enabling Jules to work and inspire the next generation of autists to realize their dreams.
You can read an interview where Jules talks about life with autism here:
https://disabilityhorizons.com/2019/05/actor-jules-robertson-on-living-with-aspergers-and-rising-to-fame-in-holby-city/
Hope you enjoyed this post dear Earthlings! 🙂
Have a lovely weekend!
Aoife