Greetings Earthlings! 😀
Having just been officially diagnosed with asthma this week (after 23 years of uming and ahing about whether to diagnose as it's been mild thusfar), I decided to do some investigating to see if there are any links between ASD's and asthma.
Did you know, that autists are 35% more likely to suffer from asthma than the general population?
Seemingly random, but true!
So what exactly is happening in the lungs of asthmatics?
Asthma is a chronic inflammatory disease of the airways in the lungs. Inflammation in the airways in response to triggers (such as allergens, cold air, tobacco smoke etc.) causes the airways to narrow and spasm, resulting in bouts of wheezing and shortness of breath- which I'm ironically experiencing as I write this *drags deeply on inhaler*.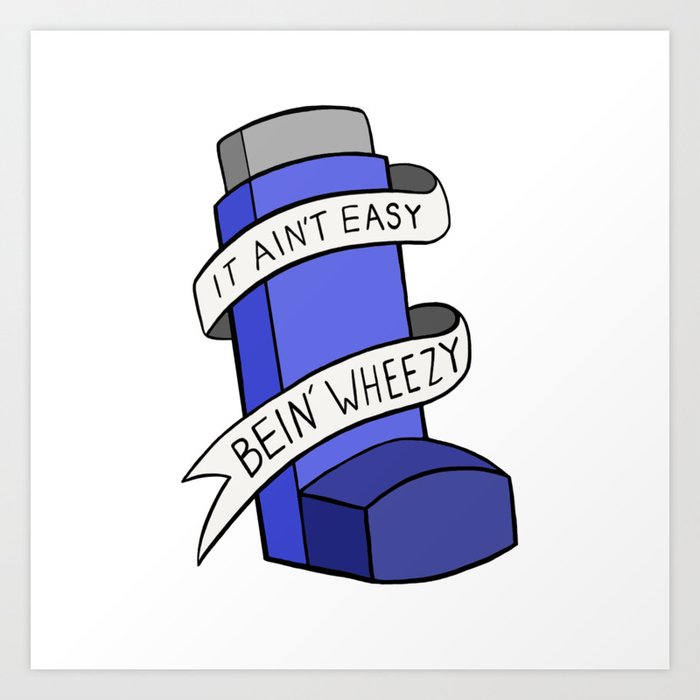 But how exactly are asthma and ASD's intertwined? 
The exact cause of asthma, like autism remains unknown, however, it's inflammatory nature may reveal it's links to autism. A recent study suggests that there is a connection between inflammation and ASD's. Post mortem examination of the brains of autists show that there are increased levels of the pro-inflammatory cytokine (a substance secreted by the immune system) IL-18 in the amygdala and the dorsolateral prefrontal cortex of the brain- areas where alterations are often linked to autism. Perhaps these increased inflammatory markers may predispose autists to the development of asthma. Moreover, research has shown that there is genetic overlap between asthma genes and multiple mental health disorders such as anxiety, ADHD and major depressive disorder (MDD) that are often co-morbid with autism, which could suggest a common genetic pathway for both asthma and autism.
In addition to the link between asthma and autism, recent research suggests that having a parent with an asthma diagnosis may slightly increase the risk of autism development. However, there are conflicting studies as to whether or not the use of asthma medications during pregnancy may increase this risk (although the most recent of these studies supports their use).
Hope you enjoyed this post dear Earthlings! 😀
Have a lovely weekend!
Aoife