Greetings Earthlings! 🙂
This week I'd like to discuss a book I recently read while on holidays- 'Freckles' by Cecelia Ahern.
So what exactly is 'Freckles' about?
'Freckles' tells the story of Allegra, a young traffic warden in Dublin city, nicknamed 'Freckles' due to the abundance of freckles on her body. One day, Allegra get's into an altercation with the owner of a Lamborghini who tells her that she is the average of the five people that she spends most of her time with. This sends her into a spiral questioning the people in her life and how they have moulded her, sending her on a journey of friendship and self discovery.
You can catch a clip of Cecelia talking about the book here:
So how does 'Freckles' relate to autism?
After reading 'Freckles' (and being unable to put it down), I really feel that both Allegra and her father strongly come across as being on the autistic spectrum. I truly felt for the first time ever that I was reading about someone just like me, like I'd never identified with a literary character so much in my life (with the exception of Hermione Granger). Allegra is very rule and routine orientated. She loves being a traffic warden- the rules are all black and white and she has her set walking circuits and routines. If even one thing is different or she is a few minutes late, she becomes completely disorientated and her whole day get's thrown off kilter. She remarks multiple times that she is often misunderstood by people, finding that she says the wrong thing in social scenarios. Allegra also stims and has shown some self injurious tendencies. As a child, she became obsessed with connecting her freckles with pen to trace the constellations, later using sharp implements to carve them which left scars that she would in later life run her hands over to trace the constellations in times of anxiety. Allegra can also be quite impulsive and a little bit of a loner, among a number of other quirks throughout the book.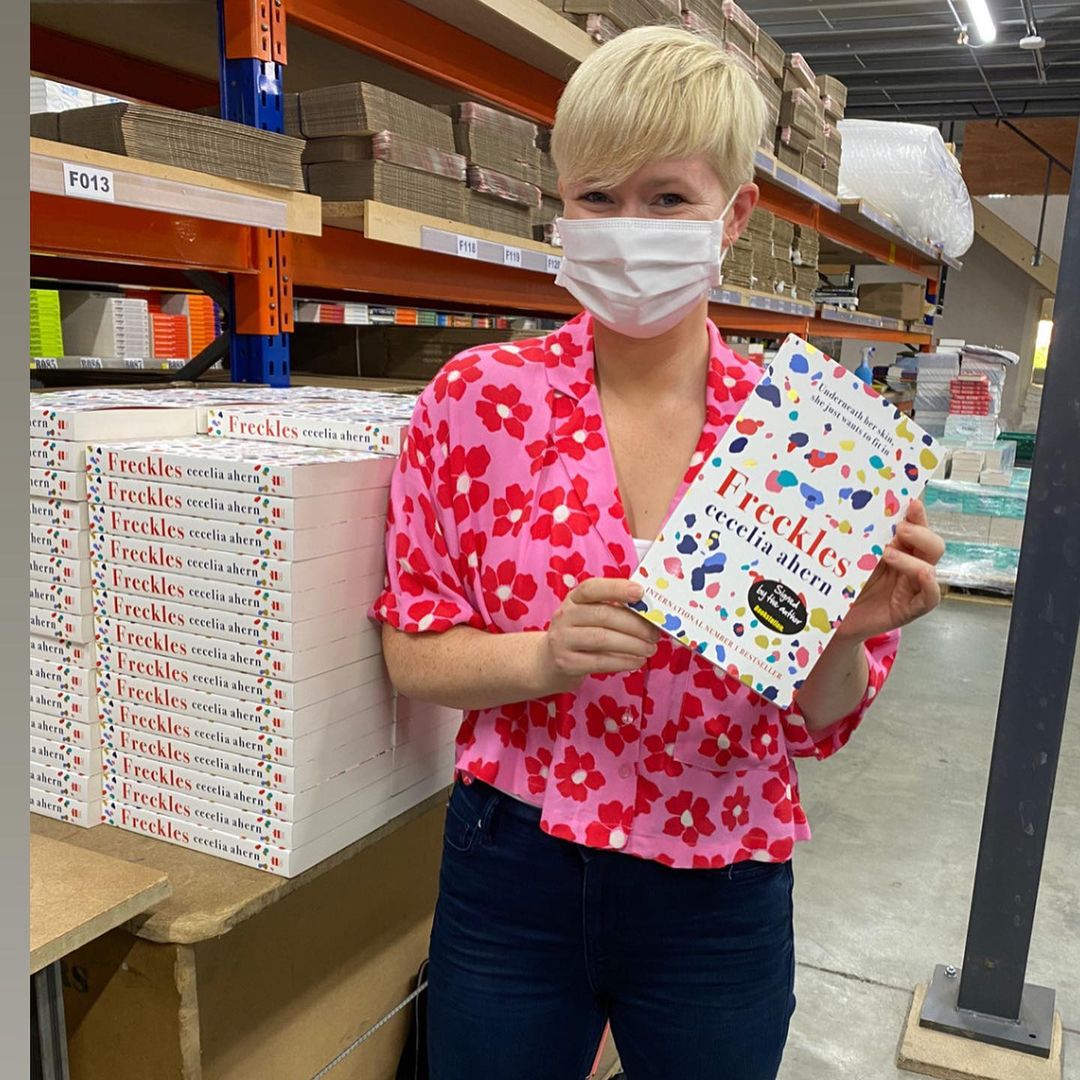 Autism is never directly mentioned in the book, and it's not clear either if Cecelia had an autistic perspective in mind when writing, but regardless of that, the book is a great insight into a female character who possesses a number of autistic traits 🙂
Hope you enjoyed this post dear Earthlings!
Have a lovely weekend!
Aoife