Greetings Earthlings! 🙂
Today I'd like to briefly talk about autism and attachment to toys and or objects.
Why Aoife I hear you ask? Is it not "normal" for children to be attached to toys, blankets, teddies etc.?
Indeed, as many as 70% of children will be so attached to a particular toy that they take it everywhere, however, for autists, the attachment can last late into childhood and beyond (some autists are even more attached to objects than people).
Take Jamie Knight for example (a computer programmer who was involved in the creation of the BBC iPlayer). Since college, Jamie's childhood teddy 'Lion' goes everywhere with him.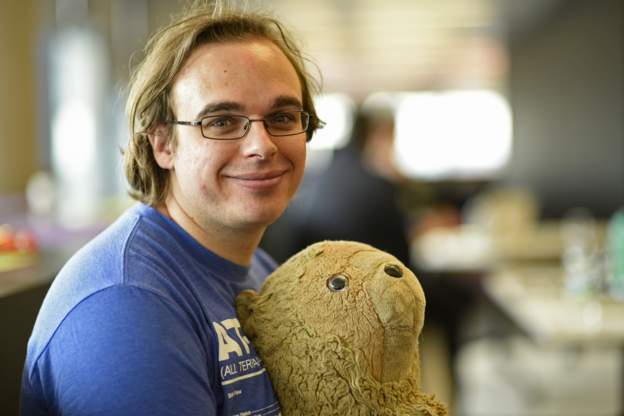 In my own case, I had a particular rabbit "teddy" (although it was more sock than teddy by the time I let it go from all of my mother's repairs 😬)  that I couldn't sleep without until I was 16, as embarrassing as that is to admit-but hey we can blame it on the Asperger's! 😛 😉
Other autists have been known to be attached to more obscure objects than soft cuddly toys, such as batteries, fruits and vegetables, cereal boxes, even sticks!
But why does the attachment to such objects endure for autists beyond childhood?
The reasoning for attachment to objects remains unclear however, the general thinking is that these attachments offer comfort (especially as more textured items offer opportunities for stimming), and stability, helping to ground autists in a world (to their mind) spinning out of control.
In Jamie's case for example, carrying around Lion is a coping mechanism, providing him with structure, consistency and a sense of comfort. When overwhelmed, the familiar texture and scent reinforces a sense of structure and routine to quickly soothe the mind.
Similarly, artist, comedian and performer Tilley Milburn relies on her pig Del to navigate everyday life, providing her with comfort and a medium through which she can communicate by proxy in overwhelming situations. For example, her mother often says that Del is more reasonable than she is, so she will often ask to talk to Del! 😂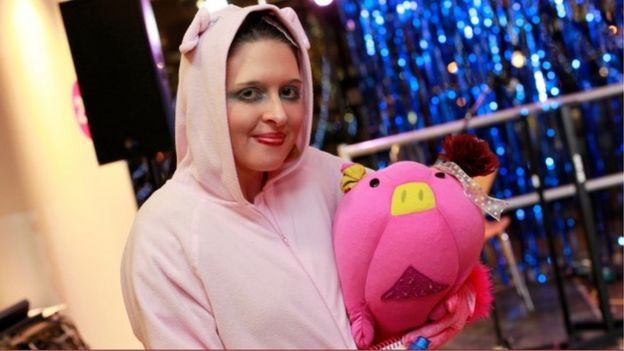 These attachments might seem a little odd, but they can serve a very important purpose, so don't be too quick to judge an adult carrying around a plush toy 🙂
Enjoy the weekend everyone! 🙂
Aoife