Greetings Earthlings! 🙂
In light of this spooktacular week, I've decided to take a closer look at fear and autism.
All of the Halloween themed memes floating around on social media this week have put me in mind of how strange some of my childhood fears were in comparison to those of my peers (in fact it's estimated that as many as 41% of autists tend to have more unusual/irrational fears).
For starters, I was PETRIFIED of comedian Charlie Chaplin! 😛 Absolutely TERRIFIED- he haunted my nightmares for years and I was convinced if I lingered in a dark room for too long that he would come out from the shadows to grab me! In addition to this, I was also irrationally afraid of chemicals and overhead power-lines (so afraid in fact I was convinced just touching the wooden pole would kill you- it was an innocent time before I learned about science and insulators vs conductors!🤓).
Fear has often been a dominant emotion in my life, fear of what people might think of me, fear of saying the wrong things, fear of losing my cool and melting down in public etc.  According to world famous autist Temple Grandin, "the principal emotion experienced by autistic people is fear."
But is there any scientific reason for this fear? Might autists be biologically predisposed to being more fearful?
When we experience a fearful situation, a biological fear response is triggered in the amygdala of the brain. Activity in this region when exposed to fearful stimuli triggers fear based changes in body functions such as sweating, shortness of breath, fight or flight, paralysis etc.
As discussed in numerous previous posts, changes/dysfunction in the amygdala are regularly attributed to autistic symptoms. So therefore it stands to reason that perhaps these changes in the amygdala may also influence/exacerbate the fear response in autists compared with their neurotypical peers.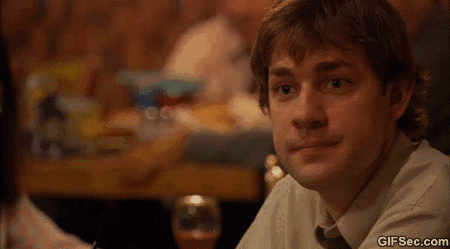 Other studies have also suggested that there is a muted fear response in autists which may explain the lack of perception concerning safety/danger often seen in young autists.
So there we have it, hope you enjoyed this post dear Earthlings! 😀
Have a great weekend! 🙂
Aoife