Greetings Earthlings! 🙂
In the next part of my autism on screen series, I'm going to explore the portrayal of autism in the Indian drama film 'My Name Is Khan' (2010).
A dual Hindi and English language film, 'My Name Is Khan' follows Rizwan Khan, a Muslim man with Asperger's syndrome, who set's out on a journey across America to tell the president that he is not a terrorist following a sectarian attack on his family in the wake of the events of 9/11.
Check out the trailer below! 🙂
So how does this film measure up in it's portrayal of the realities of AS?
The film opens with a disclaimer stating that the film makers have endeavored to depict AS as authentically and sensitively as possible, however, as this is a work of fiction, they acknowledge that certain creative liberties were taken in the portrayal of autism- so as with 'Rain Man', take the film with a grain of salt!
That being said, I found this film to be generally quite accurate from a symptomatic perspective. Granted, Khan appears slightly weirder than the average person with AS and many of his symptoms are exaggerated, but overall I felt that this was a solid onscreen portrayal of autism.
In particular I felt that this film gave a good representation of repetitive behaviors and sensory sensitivity.
Throughout the film, Khan can be seen fiddling with some stones in a repetitive manner.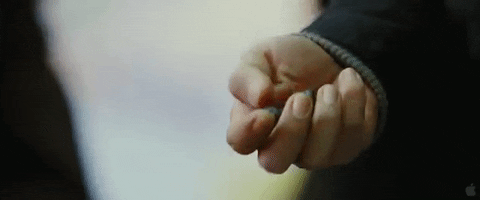 I may not carry stones around with me, but I am constantly fiddling with my jewelry in a similar manner. It's a compulsive action- I have this constant need to reach out and feel my chain between my fingers. There's something incredibly soothing about the motion, especially when you're particularly stressed. Actions such as these are referred to as stimming or self stimulation. I'll dedicate a post to stimming at another stage 🙂
As regards sensory sensitivity, I thought that the film presented more of a normalized and subtle reaction to sensory stimuli than most films featuring autism, particularly in relation to Khan's sensitivity to the colour yellow (there's a particularly funny moment where he changes direction on the street to avoid looking at someone wearing a yellow top!).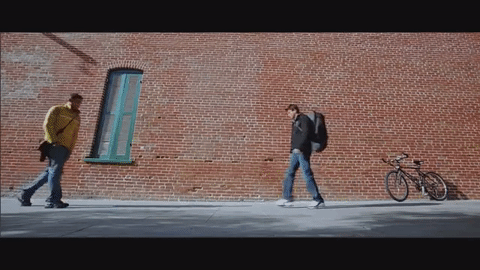 When I first watched this film, I thought that this had to be an exaggeration, but in actual fact, as I mentioned in the last post, boys with autism really struggle to process the colour yellow! Scientists think that this may result from a sensitivity to luminance in autists. Alternatively this may occur as yellow is one of the most heavily sensory loaded colours, as it engages multiple colour detection cells (called cones) in the eye.
Comparing this film to 'Rain Man', there is quite a difference in how autism is portrayed. There was a far greater focus on everything that is good about Khan rather than areas of disability in his life, which can often be exploited in film for dramatic effect. Unlike 'Rain Man', modern films about autism, such as this, have the added benefit of over twenty years of research and observation of the autistic condition, leading to more accurate depictions/attitudes to difference on screen.
Unfortunately however, Khan is depicted as quite intelligent (even called a genius), with superb memory and a savant-like ability to fix any mechanical item known to man, further promoting the stereotype of the autistic savant. These traits however, are somewhat muted in comparison to 'Rain Man', giving a slightly more realistic portrayal of autism.
So there we are- hope you all enjoyed this piece 🙂 I would highly encourage you all to watch this film at some stage. Autism aside, this is an amazing film- one of the best I've seen in a long time! In the latter half of the film, you start to forget that Khan is in any way different, finding yourself swept up in this powerful story of love, loss and acceptance. Having watched only the trailer to re-jog my memory, I really want to see this film again myself! 😀
Weekend plans sorted! 😉
Aoife