Greetings Earthlings! 🙂
As twinkling Christmas lights are rapidly being erected around me, I've been thinking a lot about autism and light sensitivity this week.
Light sensitivity, also known as photophobia (although the phobia part has never really made sense to me! 😛 ), is quite common for autists.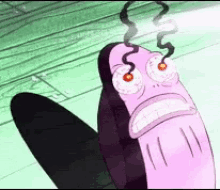 We are hypersensitive to other sensory stimuli such as sound, so naturally, light too can cause sensory issues for many autists. The wrong lighting environment can cause a whole host of problems that can exacerbate behavioural issues.
If lighting is too bright, this can distort vision, cause headaches and sleep disturbances, and of course, sensory overload and meltdowns. Equally, some autists can be hypo or under sensitive to light. This can cause issues with depth perception, coordination and clumsiness in addition to blurred vision.
In my experience, I have some minor sensitivities to light. Bright lights don't bother me as such, but I find that I sometimes need to wear sunglasses to take the edge off of a sunny day- sometimes even on a grey one. There exists many photos of me climbing a mountain in the midst of a rain storm wearing my sunnies without a care in the world!😂
Getting to sleep can also be a minor issue for me if the lighting is wrong- a past trip to Norway during 24 hours of light was an absolute nightmare! (it's just not right!! 😛 )
So why are we more sensitive to light?
Well, as with many aspects of autism, there has been little research into this particular trait. One study has shown that the pupillary light reflex (the reflex that causes our pupils to either shrink or dilate in response to light) is noticeably different between autists and neurotypicals. Results from this study indicated that this reflex is delayed in autists, where the pupils constricted at a slower velocity and a smaller amplitude (i.e. the maximum size the pupil could constrict to) to neurotypicals. If our pupils are not regulating the entry of light into our eyes as efficiently as our neurotypical peers, this could explain why light can sometimes overwhelm us.
Optic nerve hypoplasia (a condition where the nerve connecting the eyes and the brain is underdeveloped) has also been indicated in a number of cases of autism, with photophobia being one of the main symptoms. So perhaps the development of the optic nerve may be impacted in the autistic brain.
So what can you do to help navigate this sensory issue?
Wear sunglasses– Ah, my best friends! I carry a pair in my handbag at all times as you never know when the sun might unexpectedly peep out- even in Ireland! 😛 For night time, why not try an eye mask (although if you're as fidgety as I am at night, this could end up on the floor before dawn! 😂)!
Install a dimmer switch– A useful tool to help optimize light levels to suit the individual (and loads of fun to play with! 😉 )
Coloured Filters (overlays or lenses)– These are designed to block specific wavelengths of light which a person may be sensitive to in order to manage visual stress; however, there is no real research to support this claim. But as I always say- if it works for you, give it a try! 🙂
Hope you enjoyed this post Earthlings! 🙂
Have a great weekend! 😀
Aoife